PRESS RELEASE – TEA PARTY OF LOUISIANA CALLS FOR LT. CLINT LORANCE TO BE RELEASED FROM PRISON – PARDONED ASAP!
For Immediate Release
BATON ROUGE - The Tea Party of Louisiana (TPoL) on behalf of our 14,600+ activist members across Louisiana calls for the release of Lt. Clint Lorance from prison and ultimately pardoned.
We ask that every American citizen join with us in this very important quest. Get updates, learn more, take action and donate to the cause at www.FREEclintlorance.com.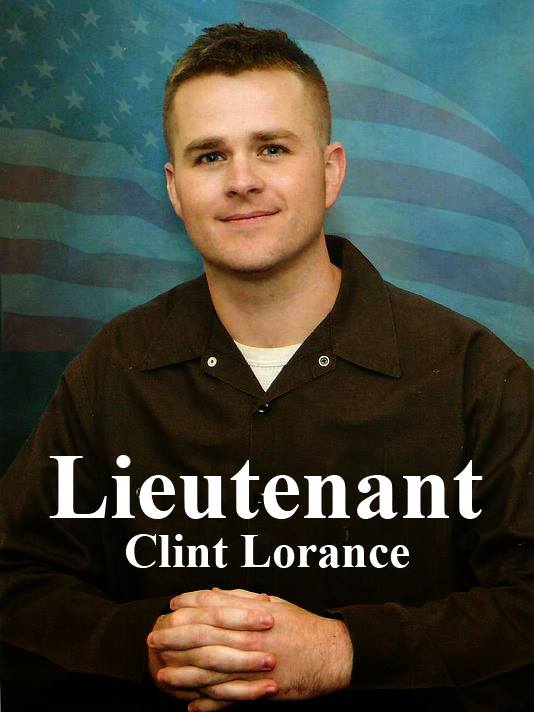 The Tea Party of Louisiana (TPoL) Is Supporting Freedom for Lt. Clint Lorance who is serving time in a federal prison for 20 years for engaging the Taliban enemy in Afghanistan that he was sent there to fight. How can that happen? Because the Obama Administration put UNREALISTIC restrictions on our combat troops in Rules of Engagement that made our troops fair game for the enemy who could ambush us, attack us and fire upon us before we were allowed to exercise THE INALIENABLE RIGHT OF SELF DEFENSE and return fire. This made it virtually impossible to engage the enemy effectively and win the war, not having the element of surprise or being able to really go on the offensive. These Obama Rules of Engagement were more concerned about enemy casualties than our own losses. Our troops were expected to die for these Rules of Engagement rather than fight successfully for our freedom and the freedom of the people of Afghanistan.
The Tea Party of Louisiana has therefore resolved to help Lt. Clint Lorance gain his freedom along with other soldiers in similar situations. We will work through Members of Congress and officials in the Executive Branch of the Federal Government to get relief for these faithful warriors who are being cruelly imprisoned for simply doing their job and actually fighting the enemy. This is especially outrageous as the regular rules of engagement have now been restored by the Trump Administration, but soldiers are still being tried and imprisoned under the Obama Rules that were in effect for the past 8 years. This double standard must be stopped. The Obama Administration must not be allowed to continue oppressing our loyal troops even after leaving office through their rules that were in effect for the past 8 years.
URGENT ACTION CALL - Tell Congress: Declassify and release the FISA memo
What happens when good people don't Vote & do not take the time to pay attention -
More & more Ignorant Brain Washed Anti-American Socialists are elected to office in Louisiana and into our Legislature
These People Need to be Recalled by their constituents' - other Legislators need to call them out!!!
Excerpt: State Rep. Barbara Norton, D-Shreveport, objected to the legislation because African-Americans weren't "free" in 1776 when the document was written. She doesn't think children should have to recite it in school.
Rep. Barbara Norton
'
s assertions are false premises. Many blacks were free during this time
and even before
! Please read on!!!
Everything
concerning Marie Therese Coincoin Metoyer and her family are documented in Land Grants and Conveyance Records in Natchitoches Parish!
Marie Therese Coincoin Metoyer,
a slave who owned a hundred or so slaves was born in 1742, lived in Natchitoches Parish and became a VERY SUCCUSSFUL AND WEALTHY BUSINESSWOMAN. Her parents were from Africa and they were once all slaves in the 1700's. Marie Therese Coincoin Metoyer passed away at the age of 74 in 1816. Her story is testament of the greatness of her abilities, her freedom, and a most wonderful
State of Louisiana
that apparently didn't slow her down or diminish her wealth.
It is paramount that our citizenry know our History!
Marie Therese's freedom came more than 70 years

before

the Emancipation Proclamation of the Civil War and 178 years before women of

any color

could vote!
I applaud Rep. Valerie Hodges and Rep. Mike Johnson who know the greatness within our people and our founding documents as well as the Great State of Louisiana.
Our leaders need to be JUBILANT over the greatness in our state and nation instead of continually whining over same.
Read this

Letter from a concerned mother and citizen whose parents fled a communist country

-
CLICK HERE
- a must read !!!
I just finished viewing "Amerigeddon" that used documented facts to substantiate a most probable event in the near future of America - an EMP event!!! This film is based on a true story yet to happen - the EMP event possibility is the

true facts

that most Americans are so uninformed about but their Representatives in the ruling class government aren't as uniformed??? This is a must view for ALL people who are concerned with the direction our nation is going and with those in power at our government who are supposed to be protecting us as their primary job!!! It isn't pleasant to consider the truths presented in this hard hitting film, nor to think of the potential threats to ourselves and our families may face

one day soon

, but I strongly urge you to watch this short movie clip and pay heed to its warnings!!
The government can no longer hide all this behind their Congressional committee meetings that have been going on for almost a decade now!!! After you see the movie ask your Congressman and Senator why they haven't been screaming about this over the networks and their townhalls - hold them accountable - demand that they do their primary job and protect America and its citizens!!!
This movie will do more to help inform Americans of this existing EMP threat and finally bring this most important security risk to the surface! Opens May 13 in many Theaters....
You Coward RINO Repubics!!!
No, you're worse than RINOS -
you are truly Neo-Con Trotskyites
You won the majority in Congress and
you act like you lost - betraying the Conservative Americans who elected you!!!
PURE ZERO LEADERSHIP in the Republican Party!!!!
You know nothing about implementing
Conservative
Constitutional Values!
Because you are only playing a role pretending to be against Obama
in words & rhetoric but in actuality you are in on the agenda and go along with what Obama is doing!!!
Why else would 75 Republican Traitors to our constitution go along
with the 182 Communist/Marxist/Socialist Democrats and vote
to fund Obama's unconstitutional illegal amnesty???
Let us introduce you to America's Hall of Shame
Here's the 75 House Repubic Traitors to our US Constitution voting to fund Obama's illegal unconstitutional Amnesty – HR 240 -
Joining their 23 Senate Repubic Traitors and their comrads in the Communist/Marxist/Soicalist Democrat Party!
<< Start < Prev 1

2

3 4 5 6 7 8 9 10 Next > End >>


Page 2 of 18